Feb. 7, 2017
RealSpace
tags : 3D Rendering categories: 3D Rendering
One of the common questions we get asked when beginning a new rendering project is, "how accurate will the images be?" Photo-realistic renders are great; they look amazing and can help sell a home, but if they don't accurately represent the building or product, what is the point. At RealSpace, we pride ourselves on the accuracy with which we showcase our projects. As is the case with all 3D rendering companies, we do our best to put our client's best foot forward; however, at the same time, we believe in maintaining artistic integrity. The software RealSpace uses is based on real-world settings. That means we set up a physically accurate sun in our scenes and create interior lights based on real-world specifications. The more information a client can give us about their design, the closer we get to 100% accurate 3d renders. 
Whether you are creating an interior render, exterior render or product render, our goal is to create images or animations that are as accurate as possible.
SEE IT BEFORE YOU BUILD (AND AFTER!)
One of the most exciting aspects of creating 3D renders as an artist is seeing the comparison between real-world images and our renders completed months before ground even being broken. Often while driving around Vancouver, I will stumble upon completed buildings from rendering projects. It is surreal to see a building that I spent weeks on and know every aspect of the plans come to life after construction. Typically throughout the design of a building, things change; paint colours have last-minute adjustments, or landscape plans get a late change. The benefits of "seeing it before you build" become very apparent, though, when design flaws are corrected before anything too permanent being installed.
ARCHITECTURAL VISUALIZATIONS IN REAL LIFE
One of my personal favourite projects that I've worked on is the Boggy Sands Beach Club. It's a tropical beach development located in the Cayman Islands, a far cry from typical Vancouver based projects. A project filled with palm trees and beach volleyball courts. This development allowed us to explore some unique looks and styles. We created a large number of images for the client as well as a short animation. The construction of this condo development has begun, and pictures are starting to roll it. It's awesome to see this project go from idea to 2D plans to 3D renders and, finally, to the construction phase. One of the most exciting parts of the construction pictures is to see how close we came to the real world, final project based on only some 2D plans and some material choices.
COMPARING 3D RENDERS TO REAL LIFE IMAGES
This 3D rendered image was based off of 2D plans and a few paint samples. We created this series of images in late 2014 prior to ground being broken on the development
Here is an image of the single dwelling unit in a different location and mirrored when compared to the architectural render but the similarities are beginning to show.
The rooftop terrace was a very exciting feature for this development and a huge selling feature which we were able to capture in our renders
Here is the rooftop terrace during construction
The pool area 3d render which became one of the major marketing images for the development
The pool area as it's being constructed
Here is the final site plan rendered image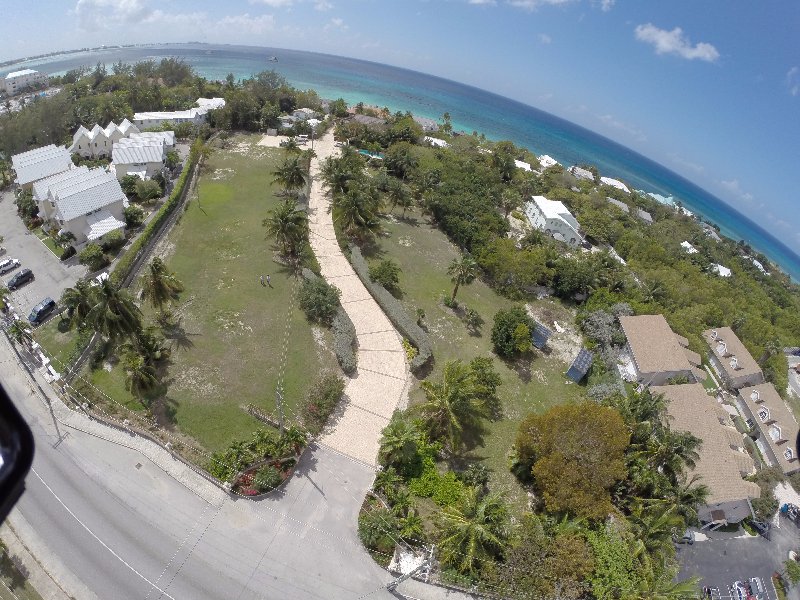 The site plan for this project was based off an existing drone picture of the site